Welcome to my website, the home to all my fanfiction. I began writing fanfic in 1998, and since then I've written hundreds of fanfic stories in several different fandoms. I'm best known for writing slash and for my creation of a BDSM universe, and I write in many different genres including romance, angst, hurt/comfort, supernatural, humour and many more. I've won awards in all the fandoms I've written in that have held them, and many of my stories have also been recorded as podfics and translated into different languages. I hope you enjoy my site – news updates and new story information are posted below, and you can use the buttons in the menu above to find the stories you are looking for, or click here to browse.
News & Updates
November 12th, 2013
Thanks to everyone for your birthday wishes for yesterday! I had a lovely birthday :-).
I was lucky enough to receive some gorgeous art goodies that are too fabulous not to share! Fanarts_series (aka Marlislash) made me a beautiful series of pictures, wallpapers and icons. I don't have room to paste them all here but I'm posting a few of my favourites, and you can find the rest here.
Mulder and Skinner, always sexy together, forever and ever!

Beautiful Sebastian Stan – wouldn't he make a nice slave boy avatar for some dom man? *g*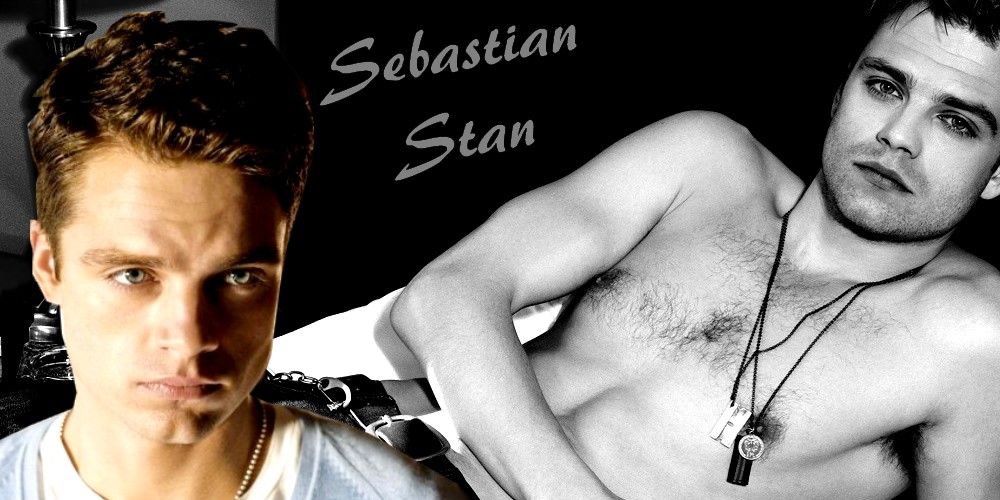 Heh. This is what Gibbs's basement should *really* be used for ;-) ;-) ;-)

Master Red, aka James Spader in The Blacklist. He'd make a splendidly scary dom!

Sob! Boys! (John/Sherlock, bless!)

And Georgiesmith made this gorgeous Suits/Dr Who crossover art, complete with fantastic little story to go with it. Squee! This works SO well :-). You can also find it on A03 here and Tumblr here.

"So that's it? Whenever the Doctor needs a lawyer he calls you?"
"Puppy, if that were the case I'd be traveling with the Doctor full time. He just drops by when it's something unique like this."
"Unique? Harvey, you just brokered a peace deal between two alien worlds that have been at war for over a millennia. That was awesome."
Harvey grinned smugly. "Yes, it was."
"But as cool as all this is, there's no way you're doing this for free."
"Clever boy," Harvey said proudly. "No, we work it out in trade – I do some negotiating for him and he takes me on a trip to a time and place of my choice."
Mike wanted to ask about Harvey's previous adventures with the Doctor but he figured it could wait until they got home. "So where are going?"
"St. Louis – October 9, 1928."
Mike was quiet for a moment as he thought about the information Harvey provided and Harvey knew the instant his boyfriend got it. "Holy shit, Harvey! We're going to the fourth game of the 1928 World Series?"
Harvey grinned broadly as he pulled his bouncing boy tightly to his side. "You can thank me properly when we get home but right now we're going to raid the Doctor's wardrobe room. Rene's suits are fabulous but not exactly appropriate for a speakeasy."
"A speakeasy? I thought we were going to possibly the greatest baseball game of all time."
"We are. And then we're all going out to celebrate with Babe Ruth after the game."
***
I seem to have lived on sandwiches and cakes for the past few days, so I'll be relieved to eat veg and fruit again, but it's been lovely. Thanks to all for your kind messages :-).
August 26th, 2013
Part nine of Lois's translation of 24/7 into Chinese is now up on the Translations page. Many thanks to her :-).
I'm busy working on my new original character novel. It's been slow because of my work situation being so crazy all year, but that's not a reflection on the story, which I'm loving, and I am making steady progress. It's currently 54,000 words long but will be about three times that by the time I'm done, I suspect. I think you'll like this one, because of Reasons *g*. I want to do teasers, and extracts, and summaries, and announce the title and characters etc, but I think I should get a bit further along before I do that.
However, I have found a gorgeously sexy picture which is very inspiring and captures some of the emotion in my new novel, so I'm posting that below ;-).
I love that the 'toppy' one is in a suit, but undone around the edges. I love that he's barefoot, showing some vulnerability, and yet is still strong and powerful. I love that he has strong, capable hands. I love the position of supplication the kneeling man is in – and that he's half naked. I love the shape of his spine and the muscles in his arms and of course that cheeky hint of bum! I love that he's wearing combat pants! That is such an interesting contrast to the suit; it doesn't look as if these two exist in the same world – their clothing is so different. One is very corporate or maybe evening dressy, the other either military or just very casual. And the kneeling man is also barefoot, which connects them, makes them more equal, both of them vulnerable in their own way, but in different ways. I also like that we can't see their faces so we can have our own fantasies about who they are and what they are to each other.
I love that that their pose can be read in many ways. I see the kneeling man looking to the other in supplication, and the other wanting to raise him up, and take care of him, and fuck him, and dominate him too. I love the mutual need I see there, and the sense that they desperately need each other. There's a hint of control and domination, combined with submission and worship. Both men are strong, and yet there is a sense of need coming from them both. It could be read that the standing man is either helping the other up, fulfilling his need, or keeping him down. It could be that the standing man is desperate or the one with the power, or it could be that the kneeling one has the power and is using it to manipulate the other. It works on many levels! It also really chimes with the characters in my new novel, so I was blown away by it when I first saw it. It's on my desktop now, as wallpaper, to inspire me *g*.
This image is by Zakharova at Deviant Art. Please don't repost without crediting the source!
August 3, 2013
A little while ago, a fandom friend embarked on a project called Fic Street. Their mission statement is as follows:
Coming Soon | Fic Street – "Writers you know, fiction you'll love!" Fic Street is a FREE original fiction archive and showcase for fandom-friendly authors and readers who are interested in quality commercial/professional fiction and genuine community.
It's an interesting, ambitious project, and when I was asked about my experiences "with the fanfic vs. original fiction divide and with publishing", I was delighted to be able to contribute an article to the new site detailing my own personal journey.
When I started out on my journey to writing and publishing profic, it was hard to piece together how to go about it and what to expect of the process. I found a lot by research, but was enormously lucky to have help from fandom friends who have published their own original character novels, and who gave me advice and pointers. On the principle of 'pay it forward', I gathered my thoughts and advice on the process together for the Fic Street article.
It's been published on the Fic Street site in three parts. You can find them here: Part One, Part Two, Part Three. Be sure to take a little look at the Fic Street site while you're there – it's still in development, but it's a really cool project!
July 27, 2013
Just a little note to tell you that we've uploaded a new translation of The Christmas Tree into Chinese by Brynhild. You can find it on the Translations page now – our first Suits translation! Many thanks to her!
July 12, 2013
Eva Lee has sent us three new Chinese translations – for the stories Boats, Brunch and Louder than Words. Many thanks to her!
We have a web counter gizmo on the new site, and some of the search terms people use before landing here amused me so much I thought I'd share them. Here are some that made the list in the past week:
Mulder deserves a whipping
Please sir, don't punish me said Mulder
Skinner takes a ruler on Mulder
Mulder Skinner gay lover
fanfiction ncis spanking tony by gibbs
golden retriever called xanthe (I have a suspicion these people aren't searching for me and might be surprised when they land here!)
tony gibbs bdsm gag
tony gibbs nuzzle
tony gibbs handcuffs basement
tony gibbs cock ring master
gibbs kissing tony in bed
a good spanking required (always! Especially for naughty boys like Fox, Tony and Mike!)
female convent monastery slashing caning spanking whipping (???! I hope those people weren't disappointed by what they found here!)
And my personal favourite: walter skinner and fox mulder get married and walter spanks fox. (LOL! I love that they get married before the spanking *g*.)
I was surprised by how many X Files searches there were, although it's lovely to see that people are still interested in Fox and Walter after all this time!
Xanthe.org has had 56,406 visitors since re-launching on 1st July, with the highest amount of visitors coming from USA, Germany, UK, China and Canada. We had a variety of visitors from all over the world  – it was lovely to see that we had visitors from places like Malta, Slovenia and Vietnam. The most visited story pages have been (in no particular order) Hiding in Plain Sight, Coming Home, Two Masters, The First Collar, Ricochet, The Cat that Walked by Himself, 24/7, Frozen, Two Wolves, and Damage.
In other news, Cote de Pablo has announced she's leaving NCIS. I must admit I haven't watched NCIS since mid season 9 for lots of reasons, mostly to do with the quality of the writing and characterisation. I'm intrigued as to how the show will progress after she's left. It might be a creative shot in the arm for them, or it might leave them floundering as they focused on the Ziva character so much in the past few years. I suspect it's too late for them to turn back into the show I enjoyed in the early seasons, as too much has changed since then, and the style of storytelling and characterisation didn't appeal to me after season 6.  A lot of that was down to the storytelling which I found rather baffling and difficult to follow, and at times just boring, which is a shame, as they are a talented bunch of actors.
This news is an intriguing development for sure. I guess we'll have to wait and see what happens next.
July 7, 2013

Thank you so much to you all for making the relaunch of Xanthe.org such a fabulous event! It went brilliantly well, and so far very few glitches have been found. Those that have been found have been fixed but do let us know if you find any more.
Now, the answer to that poll question… it's clear that the majority of you know me far too well! LOL! The number of words of posted fanfic and published original fic I've written in the fifteen years since Xanthe.org first opened is, of course… four million. Yes, FOUR MILLION words. AGH! 24/7 alone was 620,000 words long, and long stories like Two Masters, Hiding in Plain Sight, Coming Home etc were all between the 150,000 and 200,000 mark so it all adds up, in addition to the fact that I've written a lot of stories in the past 15 years!
One of the lovely things to come out of Launch Day, was that the talented Marlislash was inspired to make some beautiful graphics for the site. As a result, Jacci and I decided to create a Site Art page to display them on – and any others should anyone make them! I've had some lovely story art made for my fics over the years, and all story art is displayed on the story pages they relate to, but now we have some site art too! Marlislash's new graphics are below.
July 1st, 2013 – Xanthe.org has been WordPressed!

Welcome to the new look Xanthe.org! Thanks to my wonderful web-mistress Jacci, every SINGLE story can now be downloaded in an e-format for reading on e-books like Kindle, and the title pages show if a story has been translated or recorded as a podfic, with easy access options from there. You should find it much easier to find your way around – you can search by fandom, pairing, story type, genre and a variety of different tags by using the Search function – or for a quick 'go to', just click on the tag cloud in the right hand sidebar. If you prefer to search by Title, you can do that, too, or visit the Awards page to see which stories were voted as favourites in various fandom awards. We've also given each of the Series its own page, with a suggested reading order. Where a story has multiple graphics, we've displayed them in a nifty little gallery on the story's title page, so they're easy to see and click on to enlarge. The most recent story I've posted can always be found on the nifty little bookshelf in the right hand toolbar. All the stories have share buttons, so by all means tell people on social media about it if you loved a particular story – that'd make my day :-).
For those who have followed my work for a large part (or all!) of those fifteen years, and been visiting this site for a very long time, we created a Site History page. Browse here if you fancy a trip down memory lane, to the looks of some of the previous incarnations of Xanthe.org! If you fancy chatting, there is a Forum, where you can talk about slash, spanking, fandom, TV shows, cats, musical theatre and much else besides! You might also like to take a look at my Blog, which I update every so often with news about my writing and anything else that's going on. I'm fairly boring but you can read my Bio if you want to find out more about me. If you want to write a story in one of my story universes, then please read my Permissions page for my stance on that. If you want to find out more about my BDSM Universe there's even a page on that!
You can use the links in the sidebar to find me in a ton of other places online – Tumblr, Facebook, Livejournal, Amazon etc. Jacci has found some amazing gizmos to liven up the site, like the film strip of a selection of the story graphics above, so take a look around and enjoy! You can also view this site on mobile devices by clicking on the link at the very bottom of the right hand sidebar.
You don't have to Register with the site to read the stories, but if you do register then you can participate in the Forum and will be automatically added to the newsletter list, so you'll receive an email whenever the site has been updated. If you were a member of the old e-fiction site but NOT the old forum, then you'll need to create a new login. If you were a member of the old forum, that login will work on the new site and forum. You don't need two logins to switch between the site and the forum anymore, the way you did with the old site. If you don't want to register with the site, you can just Subscribe to the newsletter to receive information on site updates. We won't spam you or anything – it's just for site updates and Xanthe related announcements – and there's an unsubscribe option on each newsletter.
If you've bookmarked your favourite stories on the site, then I'm afraid those bookmarks have changed. However, we have no plans to make any more major, URL-changing alterations to the site for many years to come, so it should be safe for you to re-bookmark!
I'd like to thank Jacci for her amazing work over the past few months. Basically, what happened was that after we worked on the Xanthe Walter site together, we decided we preferred the WordPress interface to E-fic, and we wanted to make over all of Xanthe.org as a WordPress site, too. I think Jacci is regretting that after the HUGE amount of hard work she's had to put into making this such a kickass, ninja WordPress site. She's been absolutely fantastic, and I can't thank her enough. Hopefully that's an end to site revamps for a very long time! It's now all in a good place, so any future tinkering should at least just be cosmetic. If you find any problems with the new site, please contact Jacci and let her know. We've done a lot of checking (you should see the spreadsheet!!!) but there are bound to be things we've missed, and we appreciate knowing about them so we can fix them. Big shout outs also to the fabulous Haggy and Bluespirit who did test drives of the site for us a few weeks ago.
As part of the redesign, we kept a running total of how many words were in each story, and then added them up at the end. Can you guess how many words of posted fanfic and published original fic I've written in the fifteen years since Xanthe.org first opened? Here is a brand new poll up to register your vote… I'll announce the answer soon!
What is the total word count of all Xanthe's stories?
4 million (45%, 53 Votes)
3.5 million (25%, 30 Votes)
3 million (13%, 15 Votes)
2.5 million (10%, 12 Votes)
2 million (5%, 6 Votes)
1.5 million (2%, 2 Votes)
1 million (0%, 0 Votes)
Total Voters: 118
Loading ...
In other news, we're posting the first few chapters of a new translation by Lois of 24/7 into Chinese, a new translation of Brunch into Chinese by Eva Lee, and a revised translation of Two Masters into German by Sonja. You can find them on the Translations page. Lois's translation of 24/7, and Sonja's translation of Two Masters are ongoing, so we'll post more chapters as we receive them. Eva Lee has other translations in progress, so we hope to post more from her soon, too.
Now, pull up a chair, fix yourself a nice drink, and make yourselves at home :-).
137,847 total views, 110 views today